There are of course many free email templates available that you can use right away, but if you are thinking long-term, these will only get you so far. The main advantage of these email templates is that you don't have to pay for them, but you will eventually have to invest in creating your very own.
The reason for this is very simple: users love simple and familiar designs.
Now it can mean multiple things to be familiar with. On one hand the design has to be prototypical, the user must be able to recognize navigation, CTAs and other main elements instantly. While it also means that your email must resemble your website.
If you send out an email with a certain design and then direct the user to a site which has different layout, color scheme, typography and so on, they will become suspicious. It's not good for trust.
Why is it good to use an email template builder?
A template builder will help you in many ways. Your email marketing will become easier, as you will have a go-to basic if you want to design a new type of mail. Once you have your very own templates you won't have to start from absolute scratch or use what everyone else is using.
If you use a responsive template builder that also means that what you send out will be tested for performance on mobile devices – and to display your messages correctly on smaller screens and all clients is an absolute necessity in 2016.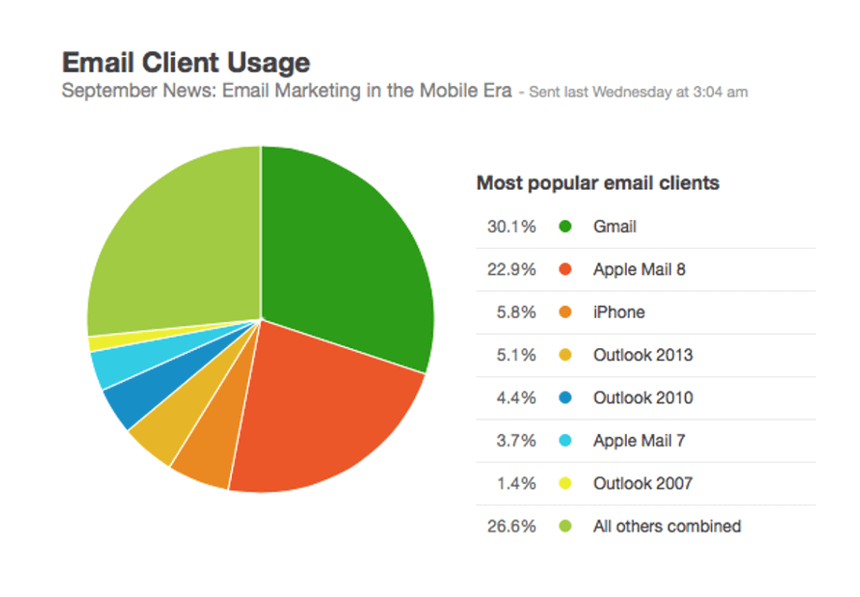 Image source: Business2Community
What defines a good template builder?
At first it has to be easy to use even for those who are not email marketers themselves. You don't want to learn coding or spend hours on every little detail. You probably want an interface which is intuitive and that you can use with ease and with the knowledge that you will most likely not make a mess out of it.
If you want to take a look at how this works, we have a bunch of free email templates you can start with – and an interface that will be your best friend when designing your emails.
Try EDMdesigner's email template builder now and make your life easier – plus your email marketing more effective!