With the myriad of growth hacking tools made available on the internet, more and more B2B companies are relying on marketing automation to streamline, optimize, and increase the efficiency of their marketing campaigns.
Regardless of the type of marketing method you're using, such as optimizing your email marketing for mobile, there is almost always an automation tool or system that you can use to optimize your marketing efforts.
If you're working with a B2B company and you're looking for tried-and-tested tips to get better results out of your marketing automation endeavors, then this guide is for you.
1. Look for Repeated Tasks
As you run your marketing campaigns, you need to ask yourself, "What recurring tasks eat up a good chunk of my time?" Tasks that you or your team perform again and again are excellent candidates for automation.
Some of your repeated tasks could include generating leads or sending follow-up emails, fostering potential customers, and updating your CRM.
A tool that's perfect for B2B enterprises when it comes to marketing automation is Zoho.
It allows you to automate your buyers' journey. They even have templates that you can use so you won't have to do your funnels from scratch.
Here are some of their templates.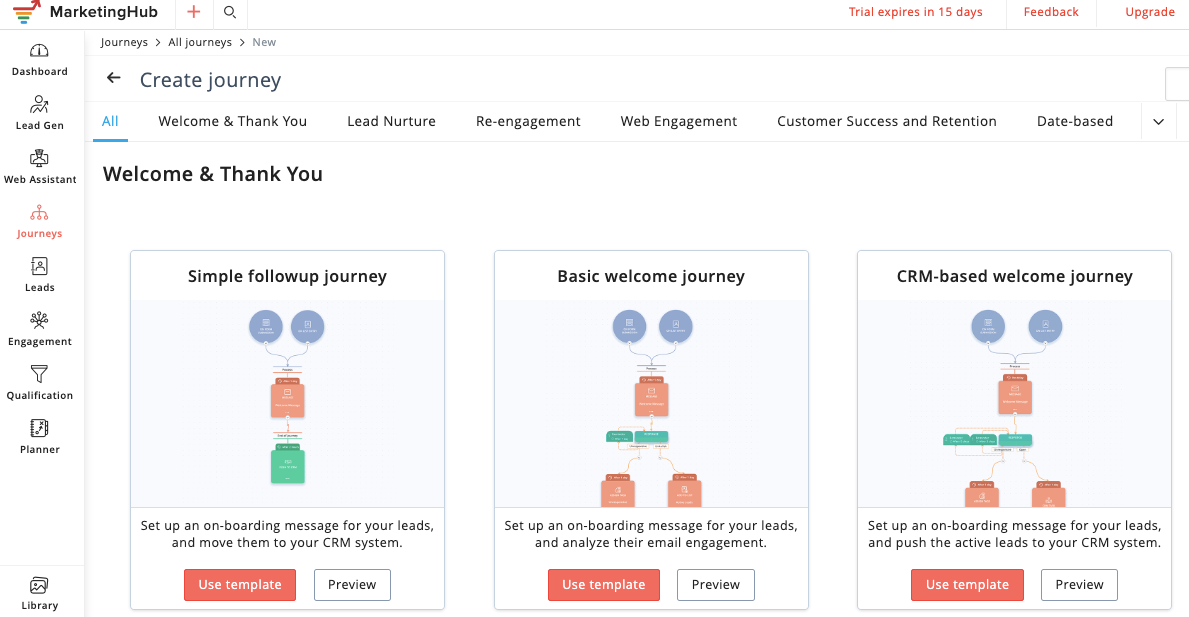 After selecting one of the templates, you can start personalizing it. Here's how it looks when you click on a template.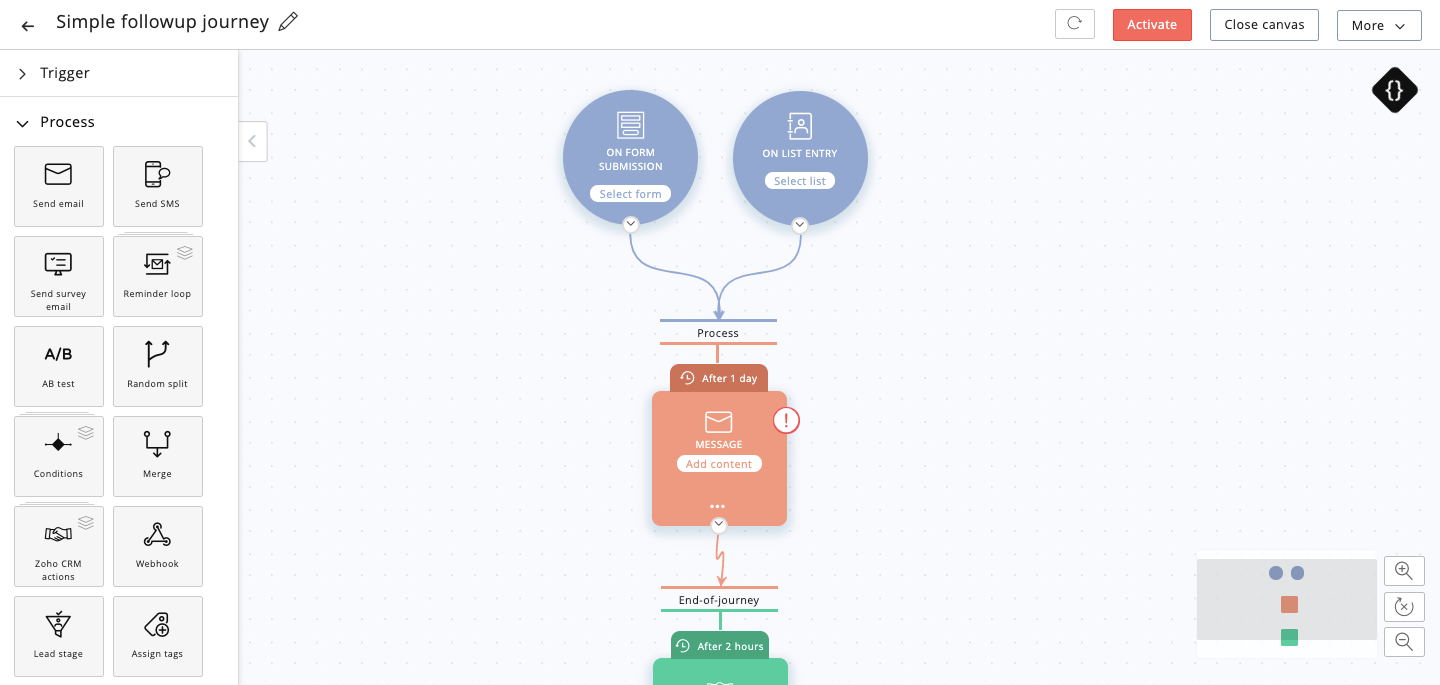 As you can see, with this automation feature, you won't have to engage with your audience manually to guide them deeper into your funnel. Zoho's automation feature can do that for you.
2. Score Leads Automatically
While lead generation is valuable regardless of the business model, it is more highlighted in B2B where sales cycles are somewhat longer.
With longer sales cycles, knowing the interests of your subscribers is crucial.
Your ability to monitor website activity, track interaction through your messaging, and create multiple contact points across platforms is a powerful weapon in your armory.
Setting lead scores according to such information will tell you who is the best lead to follow up on, when to do it, and how — automation tools can help you with that.
Zoho allows you to assign lead scores, as shown below: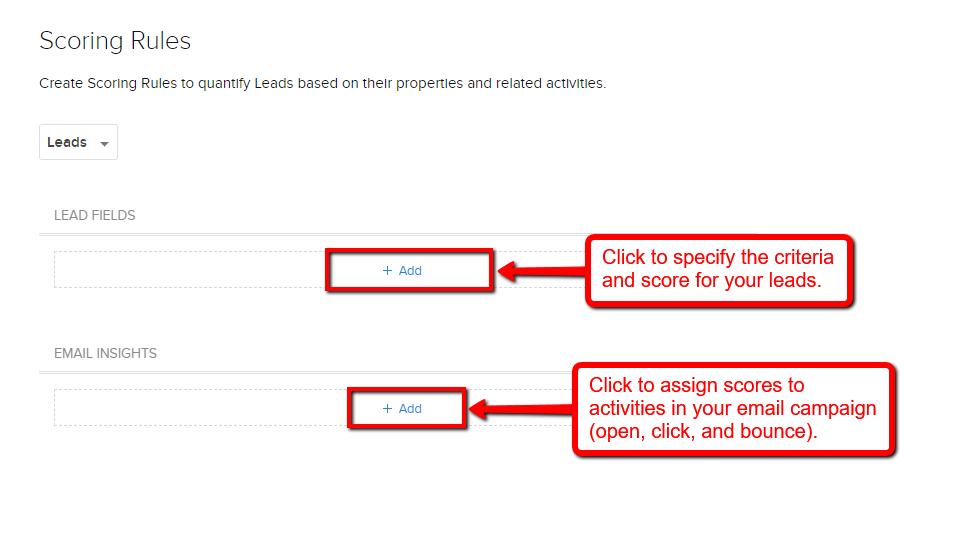 You can specify the criteria for scoring your leads, such as location, email opt-out, Skype ID, and more.
You can also assign the number of points for each criterion and activity in your email campaigns.
Aside from your leads, Zoho allows you to assign scores to your contacts, deals, and accounts.
3. Analyze Your Data
One of the advantages of marketing automation is having a mine of information right at your disposal.
However, what good is your data if you can't have an in-depth look at it and make it relevant to your business?
Be sure to examine and analyze important data and metrics within and across your campaigns, to deduce relevant input, guide your decision making, and prioritize your tasks.
For instance, by collecting and interpreting data about your website loading speed, you can push for web design for speed actions.
Remember that data analysis also includes predicting future trends.
You need to ask yourself essential long-term questions like how to improve your process and come up with new strategies for your next campaigns, and which elements in your campaigns can you omit.
Most Customer Relationship Management (CRM) platforms enable you to generate reports and run analyses from data on leads, marketing metrics, sales, and others.
Online tools like Salesforce can help you with forecasts. A report showing opportunity revenue would look like this:


With platforms like Salesforce, analyzing a mine of data to extract insights has never been easier.
*Important note: Some CRMs require you to provide or create a domain name so you can maximize the tool's benefits.
Make sure to get a domain name and hosting from a trusted and reliable service provider. Minimal downtime and fast page loading speed are important factors to keep in mind when choosing a service provider.*
4. Segment Your Subscribers
Because not everyone in your list of prospective customers or leads share the same interests or background, it wouldn't be logical to put them all in the same customer journey.
You need to identify and categorize your prospects and customers into different segments based on their preferences, needs, engagement, etc.
This will allow you to personalize your messaging and your overall approach to each group of leads.
In B2B, segments allow you to engage your contacts with relevant and specific information rather than generic email blasts throughout your sales cycle.
iContact is an example tool that you can use to segment your audience.
Proceed to the dashboard on the left and click Contacts. This page should then appear: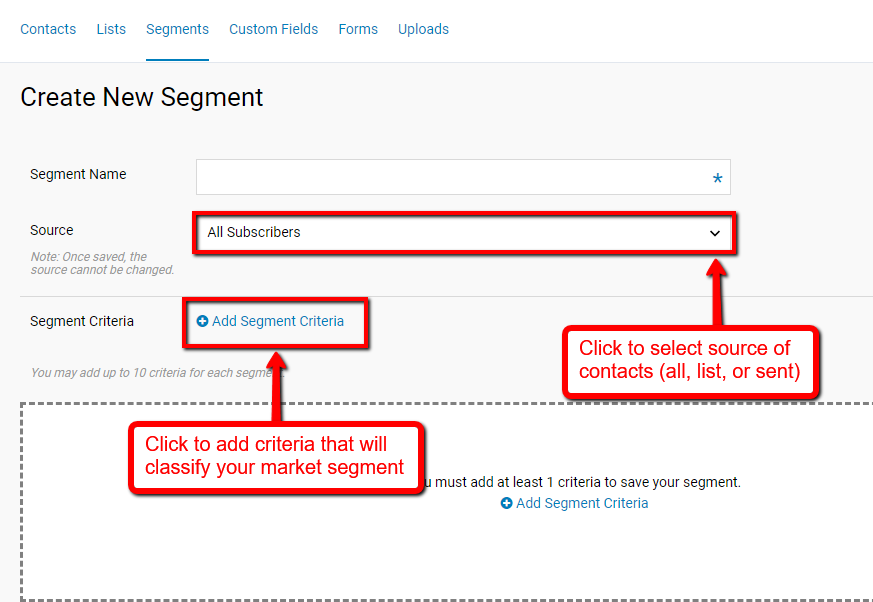 Rename your segment and specify the contacts to include in it.
After selecting the type of subscribers, you can further specify the criteria based on the contact field, message engagement, date email was last opened, and so on.
By segmenting, you can ensure your campaigns are as relevant to each of your subscriber groups as possible, which can ultimately improve your email marketing ROI.
5. Personalize Your Messages
After segmenting your email list into sub-groups, you should use the data collected on each segment and individual subscriber to personalize your communication.
Without personalization, your messages, value proposition, and content are generic, therefore, less relevant to your audience.
For example, if you have an online side hustle, like repurposing your old but relevant content into an ebook, you'll need to personalize your message for your audience to help compel them to act on your offer.
The good news is, most online tool developers are already aware of how important personalization is. So much so that most Email Service Providers, like Mailchimp or Bronto, are already equipped with personalization features, called "merge tags".
6. Design Emails More Efficiently
Designing email templates for your weekly newsletters and onboarding sequences are time-consuming. Especially if you have more than 2 people involved in the email marketing operations in your team. Instead of waisting hours coding the same HTML emails, and dealing with countless rendering issues, you can use a WYSIWYG drag and drop email builder.
The main 2 benefits of using such tools are:
Anyone can create a perfect email template, even if they don't have any HTML knowledge or coding skills. You can design any email template you think of and the built-in HTML generator will provide you with bullet-proof code that renders perfectly on any device and email client. This is especially interesting because it helps marketing teams gain their independence from email devs and make the email design process even faster.
You can cut down your email production time in half by saving and reusing email blocks for different projects. Instead of designing the same elements every time you need an email (like email headers, footers, blocks, etc), you can simply create an email block or row, save it, and reuse it.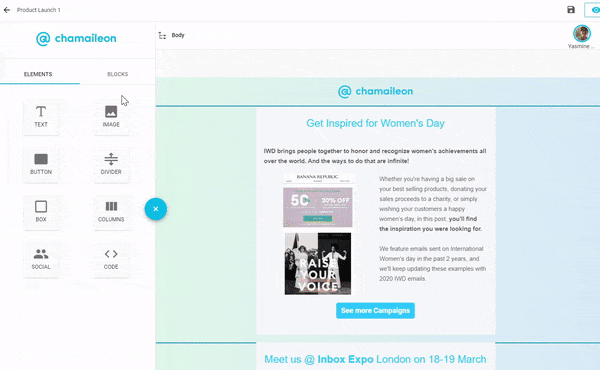 Chamaileon is an email builder that is designed to help you increase your email marketing efficiency.
The dashboard features a folders system to help you organize your email designs and manage different projects at the same time.
The team collaboration features allow you to invite members to your company workspace and assign different roles to each one (admin, viewer, or editor). You can also restrict their access to specific folders which is a useful option when it comes to collaborating with external stakeholders (protect your email designs and maintain your privacy).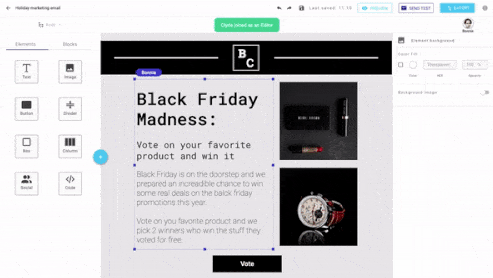 The real-time design editing feature allows you to design emails with other members of your company at the same time. It's like using Google Docs, but for emails.
Conclusion
B2B companies can benefit greatly from marketing automation. Not only can automation help in bringing in more sales, aid in cost reduction, streamline the business process, and avoid needless (let alone, costly) firefighting, but it can also increase the productivity of B2B companies.
What are some of the best marketing automation strategies and tools that you're using as a B2B company?
If you have tricks up your sleeve that you'd like to share with the readers, feel free to share them in the comments section below!
Email Marketing and Mobile – Make Them Love You

Read more

Email Marketing and Mobile Optimization

Read more

16 Command Examples to Send Email From The Linux Command Line

In this post you'll learn how to send emails from the Linux command line. I'll show the most often used commands, SMTP configuration and terminal options.

Read more