We would like to expand our company with an enthusiastic QA Engineer who can help us speed up our production release cycle and improve automated test coverage.
Responsibilities
Collaborate with Product and Software Engineering teams to deliver stable software products
Gain in-depth knowledge of our products and their expected behavior
Create testing strategy for complex product releases
Establish an automated test environment (Selenium tests)
Design and implement automated test cases to ensure consistency and efficiency in testing
Plan and execute manual test cases as necessary
Maintain documentation related to testing
Check the quality of new features before release, request changes from the dev team if needed
Help in release management: push to production, rollback if needed
We prefer you having experience with
Git version control
Functional testing - Selenium
CI - Jenkins
Creating manual test cases
We will be really happy if you also have experience with
Javascript
Task runners (eg. Grunt, Gulp)
What we offer
Full-time employment
Opportunity to learn fast and have an influence on developments - You are not just a grain of sand in a huge organization, but a very important player in a small, agile team.
And of course salary - depending on your experience and responsibility level.
How to apply?
Send us your CV or Linkedin profile link to info@edmdesigner.com. Please include some of your projects, Github profile or whatever you are proud of!
Email should be titled: "YOUR NAME – QA Engineer"
---
About us
We are a team of 12 people building email-related products to help companies all over the Globe create responsive email templates with ease.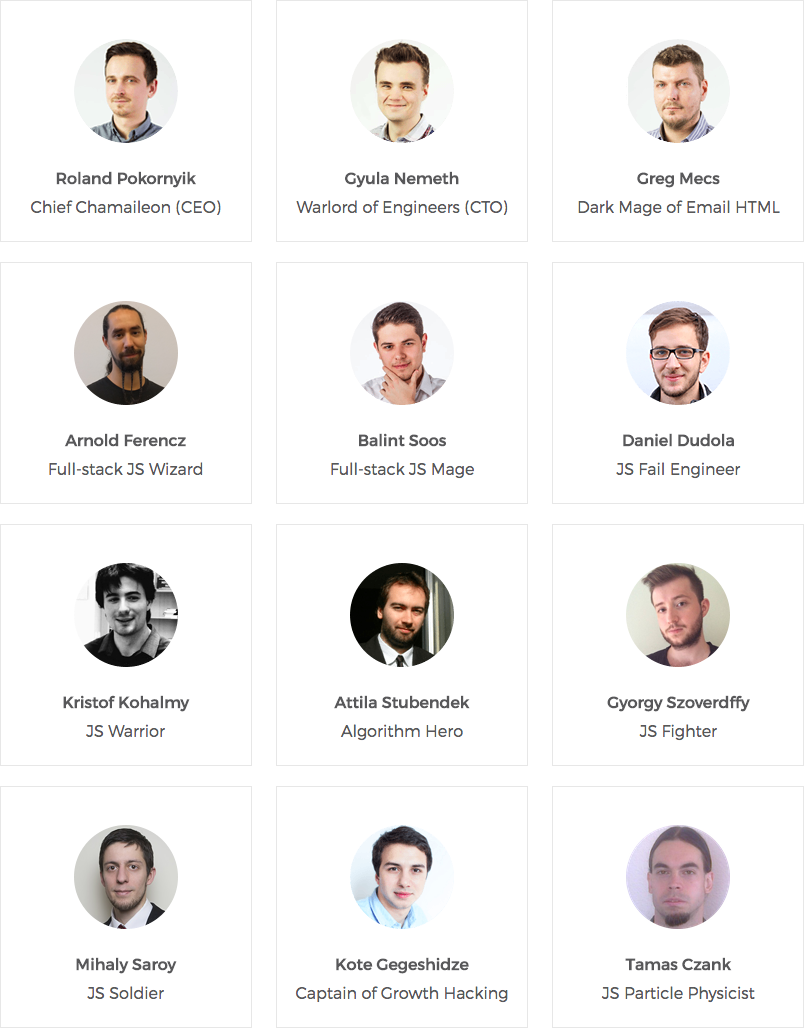 We are financed by paying customers from Australia to the USA, and circa 95% of our revenues come from abroad. Over 100 million people read emails which were created with our software.
We started EDMdesigner back in 2013 after raising $200,000 from iCatapult.
Since then we have been through ups-and-downs but always had the passion to look further, and do things better next time.
 
Last year we bought out iCatapult from our company and we are ready for the future:
Launch our new email builder and content management product for teams, aka Chamaileon.io
Open up our revolutionary email _______ feature to the public (currently in stealth mode)
Publish the new, modular EDMdesigner API
We need talented people who can help us to get there and
have the passion to learn,
are self-motivated,
are always looking for ways to do things better.