We are looking for a talented girl or guy who is in love with online marketing, has some experience and wants to learn something new every day.
Join our team if you are looking for a challenging and truly meaningful job in online marketing with commonly agreed goals, deadlines and responsibilities.
If you have strong English skills, self-motivation and passion to learn, apply now!
About the work
You are going to work closely with Konstantine (Online Marketer, who has been working for us for already a year) and Roland (CEO, online marketing expert).
We set weekly, and monthly goals together
Assign tasks to each other on Trello
We use Slack to interact with each other
Sometimes you'll have to work with developers or outsourced designer(s)
We offer help any time
Your responsibilities
SEO + Content marketing (outreach too)
Paid acquisition channels
Develop yourself every day
Measure ROI and MRR growth
Cooperate with developers
We prefer you having
Some experience in Online Marketing / SEO (not must have)
Passion to learn
Advanced/Native English skills (spoken and written)
Strong analytical mindset
Understanding of SEO and PPC
Ability to work on your own and come up with solutions proactively
How to apply?
Please send us your CV or Linkedin URL (we prefer Linkedin) to roland@...
In the email please tell Roland, why would you like to work with us and what makes you the best candidate for the job.
Office location: IX. Budapest, near Boráros square
---
About us
We are a team of 12 people building email-related products to help companies all over the Globe create responsive email templates with ease.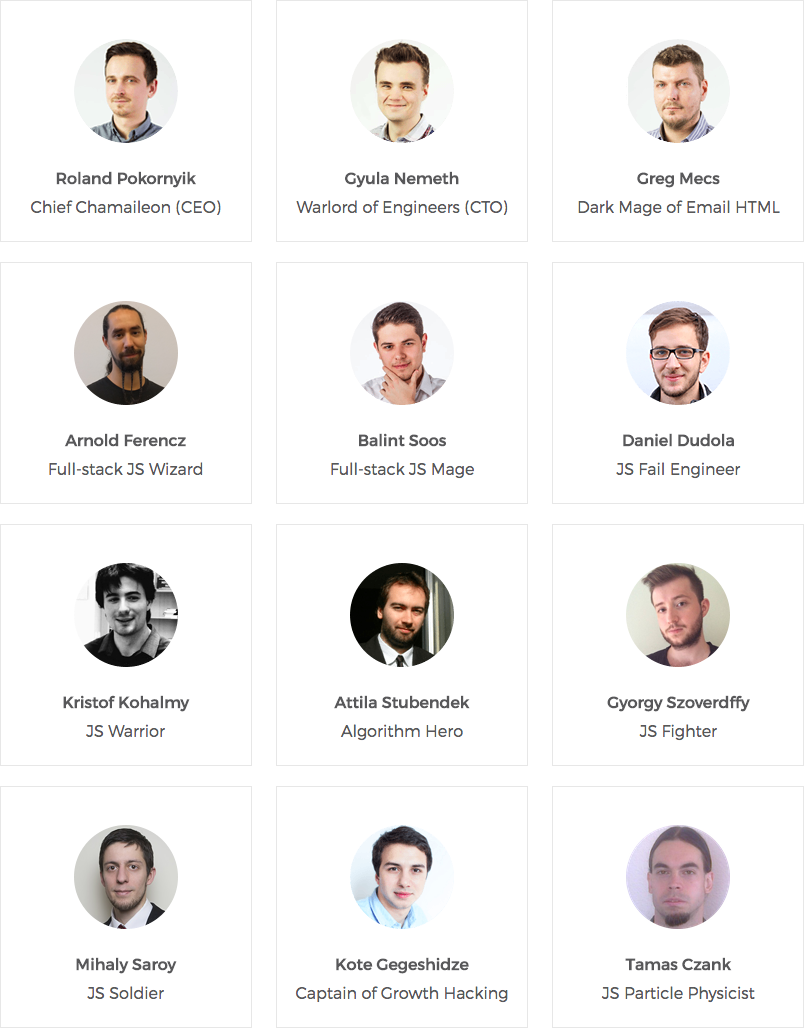 We are financed by paying customers from Australia to the USA, and circa 95% of our revenues come from abroad. Over 100 million people read emails which were created with our software.
We started EDMdesigner back in 2013 after raising $200,000 from iCatapult.
Since then we have been through ups-and-downs but always had the passion to look further, and do things better next time.
 
Last year we bought out iCatapult from our company and we are ready for the future:
Launch our new email builder and content management product for teams, aka Chamaileon.io
Open up our revolutionary email _______ feature to the public (currently in stealth mode)
Publish the new, modular EDMdesigner API
We need talented people who can help us to get there and
have the passion to learn,
are self-motivated,
are always looking for ways to do things better.