We would like to expand our company with an enthusiastic frontend developer who is in love with state of the art technologies and wants to be an important part of a great product team.
Responsibilities
Building javascript intensive UIs
Participate in UI design process
Participate in code reviews
Technical support for customers
We prefer you having
Experience with Vanilla JS (ES5)
Strong understanding of DOM
Understanding of OO & functional programming
HTML5 & CSS3 and the state of the art technologies
Experience with unit testing
We will be really happy if you also have
Experience with Knockout JS
Experience with Node.js & NoSQL
Experience with ES6
What we offer
Flexible working schedule - Full-time and part-time employment are possible as well
Opportunity to learn fast and have influence on developments - You are not just a grain of sand in a huge organization, but a very important player in a small, agile team.
And of course salary - depending on your experience and expertise
How to apply?
Send us your CV or Linkedin profile link to info@edmdesigner.com. Please include some of your projects, Github profile or whatever you are proud of!
Email should be titled: "YOUR NAME – Frontend Engineer"
Office location: IX. Budapest, near Boráros square
---
About us
We are a team of 12+ people building email-related products to help companies all over the Globe create responsive email templates with ease.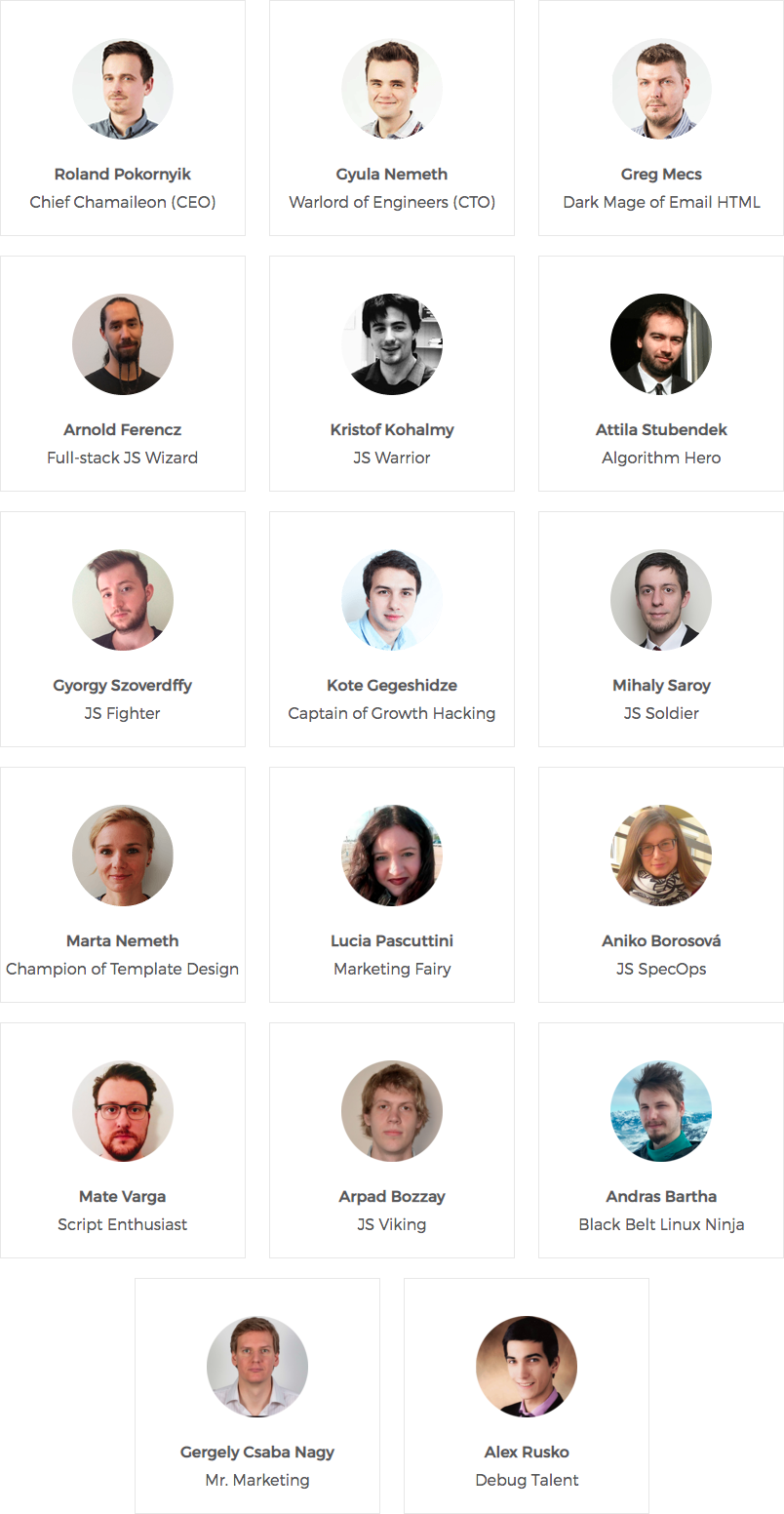 We are financed by paying customers from Australia to the USA, and circa 95% of our revenues come from abroad. Over 100 million people read emails which were created with our software.
We started EDMdesigner back in 2013 after raising $200,000 from iCatapult.
Since then we have been through ups-and-downs but always had the passion to look further, and do things better next time.
 
Last year we bought out iCatapult from our company and we are ready for the future:
Scale our new email builder and content management product - aka Chamaileon.io - to 1,000s of paying customers,
Publish the new, modular EDMdesigner API
We need talented people who can help us to get there and
have the passion to learn,
are self-motivated,
are always looking for ways to do things better.