About us
We are a team of 12+ people building email-related products to help companies all over the Globe create responsive email templates with ease.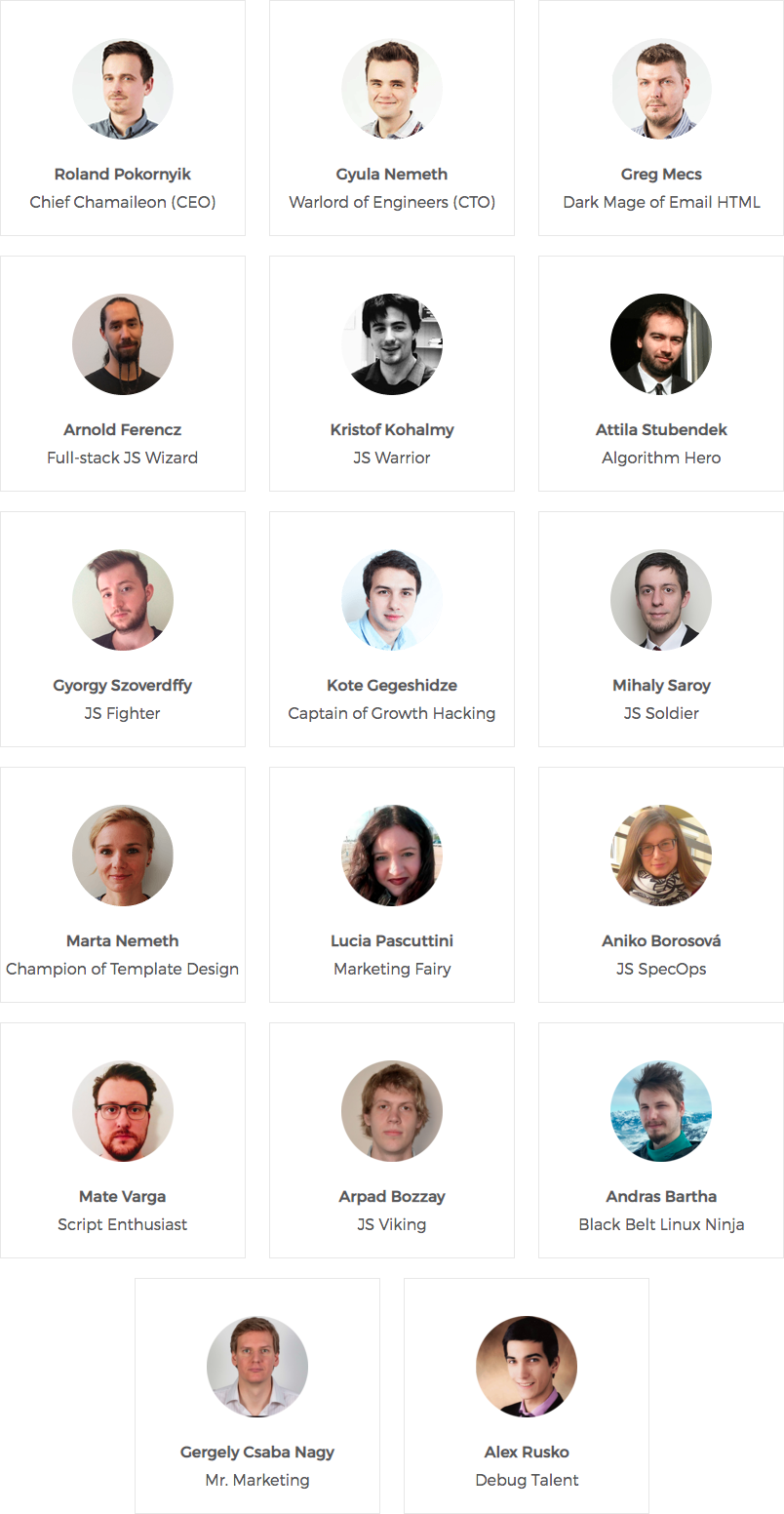 We are financed by paying customers from Australia to the USA, and circa 95% of our revenues come from abroad. Over 100 million people read emails which were created with our software.
We started EDMdesigner back in 2013 after raising $200,000 from iCatapult.
Since then we have been through ups-and-downs but always had the passion to look further, and do things better next time.
 
Last year we bought out iCatapult from our company and we are ready for the future:
Scale our new email builder and content management product - aka Chamaileon.io - to 1,000s of paying customers,
Publish the new, modular EDMdesigner API
We need talented people who can help us to get there and
have the passion to learn,
are self-motivated,
are always looking for ways to do things better.
Get in touch if you feel that any of the below job openings fit you.
If there's no job opening specifically for your capabilities, but you really want to work with us, send us your CV anyways. We are always happy to meet smart minds and might find a place in our team for you!
---
Junior Online Marketing Manager [found] >
---
---
---